2010
Post Graduate Medicine Update 2010
Under the able guidance Dr. Kishore Kumar Ubrangala, API D.K. Chapter president, 2010-11 and Dr. Sajid C. H., API secretary EMAIL directory was intiated and the practise of sending emails to members was started for the first time in their tenure. All speakers in API sessions were given certificates with speakers photo attached as a token of appreciation.

First ever PG Clinical Teaching Program of 2 Days : (Post Graduate Medical Update – 2010) : Sponsored by Yenepoya University with all the other Medical colleges of DK - as co-sponsors& supported by many other medical institutions, with participation of faculty from Vellore, Calicut, Mumbai, Bangalore & Mangalore, and PG participation from DK and North Kerala. The event was held at IMA hall.The programme was conducted without pharma support.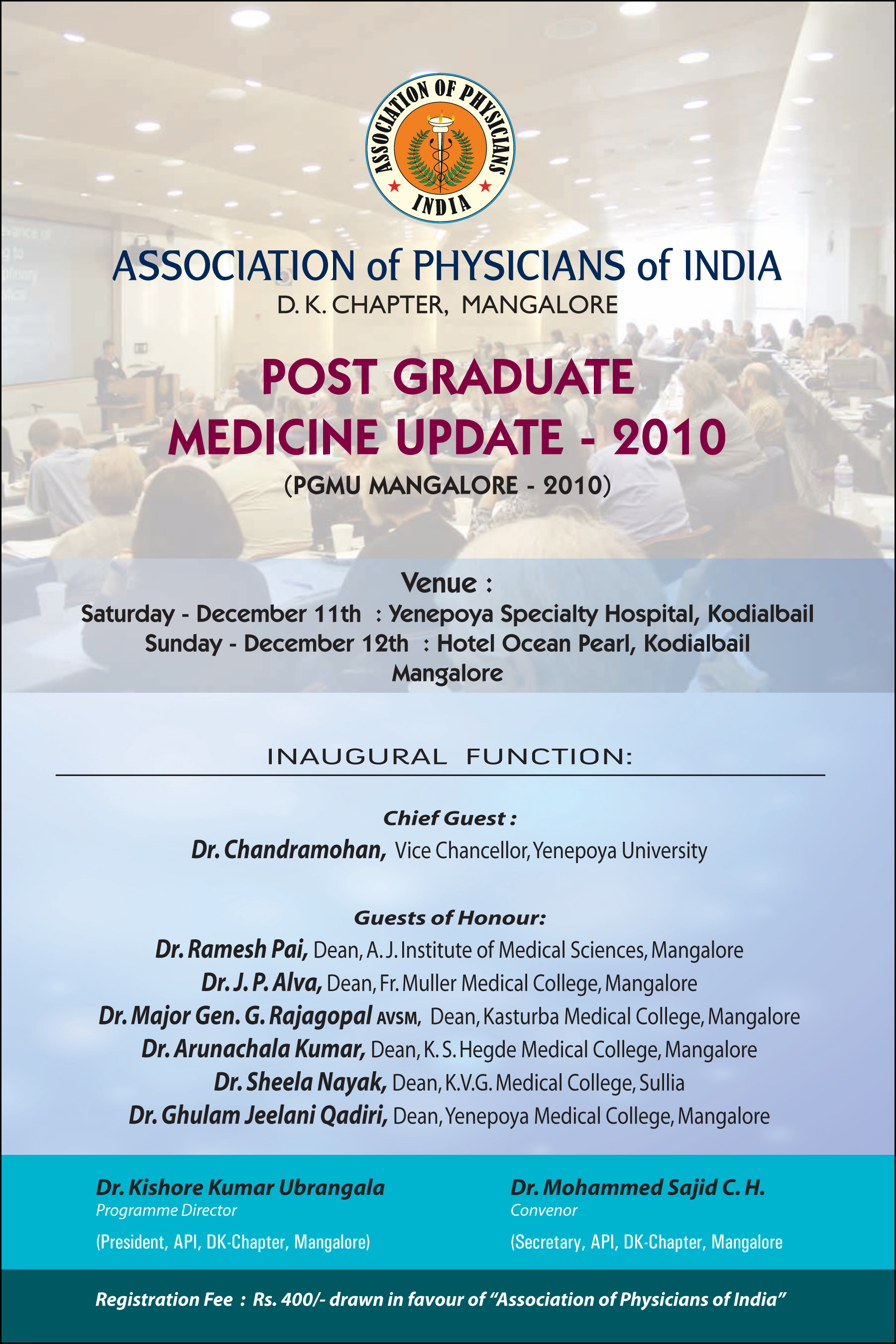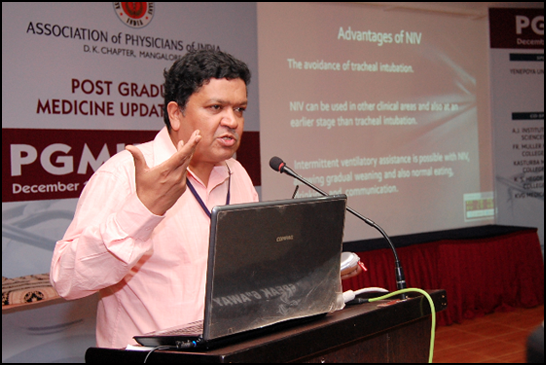 Dr. Ashith Hegde Intensivist Hinduja Mumbai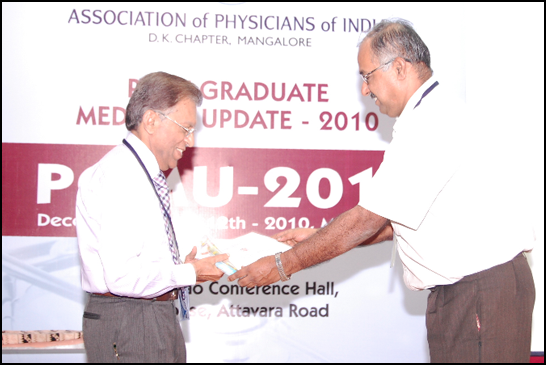 Dr. Asokan Nambiar Ex - HOD Cardiology Calicut_Medical College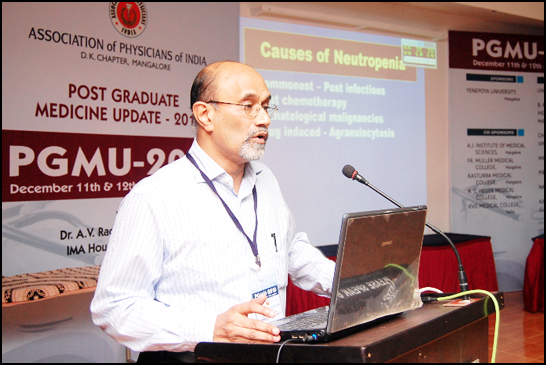 Dr. George Varghese, Prof. Infectious Diseases KMC Manipal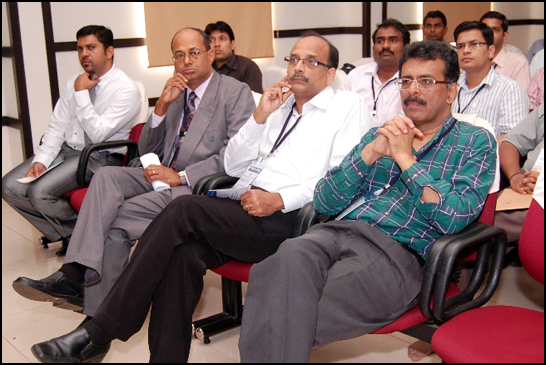 Dr. Jayaprakash Alva, Dr. EVS Maben, Dr. Kishore Kumar Ubranagala, Dr. Sajid Among Audience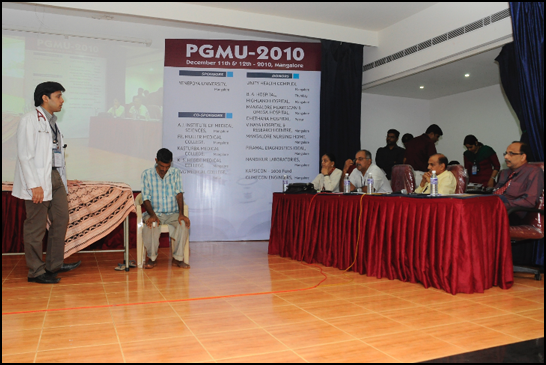 Neurology Case Discussion : Dr. Vasantha Kamath Dr. P. C. Prakash, Dr. I. G. Bhat, Dr. E. V. S. Maben
Dr. Sudha Vidyasagar, Dr. P K Sasidharan, Dr. Dilip Mathai & Dr. Prabha Adhikari