Welcome to API DK
From Founder President Desk...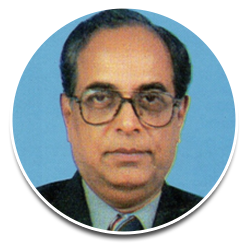 Dr. B. H. Krishnamoorthy Rao
Founder President
1990 - 1991
  The API Dakshina Kannada Chapter Mangalore was established in the year 1990. It was inaugurated by Dr B. V. Rajgopal, API President, Karnataka chapter that year. I had the honour of being the first president of the Association, which had only about 40 members. I am happy to note that the association has grown in strength. We have over 160 members now, consisting of Physicians, Pulmonologists, Oncologists, Endocrinologists, Neurologists, Nephrologists, Gastroenterologists, Cardiologists, Rheumatologists and Hematologists from Mangalore, Bantwal, Puttur, Sullia and Moodbidri (entire Dakshina Kannada). The association was started to promote fellowship among the members, and to realize common goals through periodic meetings, seminars and symposiums for updation of professional skills.

  The API D.K. Chapter has a creditable record in this field and has lived up to the expectations of its members. The domain of the API does not remain confined purely to academic but streches beyond.

  API DK chapter has had 30 presidents who have guided it ably from its inception and am sure that API has a greater role to play in the years to come.